SIMBL OFF-SEASON SIM SCHEDULE:


EXPORTS DUE 7 PM EDT DAILY 4 PM EDT WEEKENDS


MONDAY OCTOBER 16, 2017:  ARBITRATION SIM-ARBITRATIONS ANNOUNCED & FREE AGENTS ANNOUNCED TO 11/21/2040




TUESDAY OCTOBER 17, 2017: 2041 FREE AGENCY SIM 1 TO 12/16/2040




WEDNESDAY OCTOBER 18, 2017: 2041 FREE AGENCY SIM 2 TO 12/31/2040


THURSDAY OCTOBER 19, 2017: 2041 FREE AGENCY SIM 3 TO 1/16/2041
FRIDAY OCTOBER 20, 2017: 2041 FREE AGENCY SIM 4 TO 1/31/2041
SATURDAY OCTOBER 21, 2017: 2041 FREE AGENCY SIM 5 TO 2/23/2041
SUNDAY OCTOBER 22, 2017: 2041 SPRING TRAINING SIM 1 TO 3/17/2041
MONDAY OCTOBER 23, 2017: 2041 SPRING TRAINING SIM 2 TO 3/31/2041
TUESDAY OCTOBER 24, 2017: PRE-SEASON SIM TO 4/3/2041 TO SET FINAL ROSTERS/LINEUPS/ROTATIONS  
WEDNESDAY OCTOBER 25, 2017: 2040 OPENING DAY SIM TO 4/10/2041 & 2041 SIMBL DRAFT START
2041 SUPPLEMENTAL FREE AGENTS:
None This Off-Season
2041 SIMBL TYPE A FREE AGENTS (FORMER TEAM):
RF Jeremy Roper (Whitby)
Signed With Cleveland 4 Years $88,000,000
CL Bill Wischmeyer (Boston)
Signed With Chicago 3 Years $15,000,000
C Robert Sladky (Las Vegas)
Signed With Las Vegas 3 Years $54,000,000
CF Akiro Hikaru (Asheville)
Signed With Whitby 2 Years $17,500,000
3B Kenko Yamada (Toronto)
Signed With Boston 2 Years $37,300,000
SP Mark Curtis (Asheville)
SP Jonathan Weaver (Bristol)
SP Jimmy Dietz (Knoxville)
SP Brock Vinci (Las Vegas)
SP Kazuki Choo (New York)
SP Michael Martin (San Diego)
SP Kerry Hannah (Rochester)
SP George Beckett (Sacramento)
SP Michael Mayhugh (Texas)
CL Felix Urbina (Bend)
CL Yok-sing Sutherland (Chicago)
C Matt Douglass (Chicago)
1B Juan Santos (Asheville)
1B Cody Taylor (Cleveland)
CF Josh Robertson (Dallas)
CF Tony Harmon (Norfolk)
RF Michael Werner (Knoxville)
DH Bobby Papesh (Oregon)
2041 SIMBL TYPE B FREE AGENTS (FORMER TEAM):
3B Manny Rios (Asheville)
Signed With Chicago 3 Years $30,000,000
3B Kendry Barbee (Seattle)
Signed With Cleveland 2 Years $25,000,000
CF T.J. Rose (Cleveland)
Signed With Hollywood 3 Years $57,000,000
SP Timothy Williams (Hollywood)
SP Alonso Ramos (Seattle)
C Jeff Carlson (Hawaii)
C Jorge Batista (Hollywood)
3B Jimmy Gilronan (Norfolk)
LF Manny Foster (Cleveland)
CF Gregory Joyner (Bristol)
CF Angelo Lorezno (Hawaii)
RF Justin Sandy (Calgary)
DH Carl Chaulk (Las Vegas)
DH Brady Underwood (Norfolk)
SIMBL CONSTITUTION
The SIMBL currently uses the OOTP 18 game software with the latest patch versions.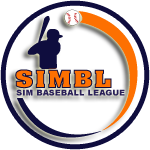 Official Birth Of The SIMBL: 9/2/2006
SIMBL Inaugural Draft: 9/17/2006-10/17/2006
2005 SIMBL Season: 10/18/2006-12/27/2006
2006 SIMBL Season: 1/22/2007- 4/4/2007
Website Crash: 4/15/2007-4/22/2007
2007 SIMBL Season: 5/5/2007-7/16/2007
2008 SIMBL Season: 8/6/2007-10/17/2007
2009 SIMBL Season: 10/31/2007-1/19/2008
2010 SIMBL Season: 2/2/2008-4/20/2008
2011 SIMBL Season: 5/2/2008-7/10/2008
2012 SIMBL Season: 7/21/2008-9/29/2008
2013 SIMBL Season: 10/13/2008-12/27/2008
2014 SIMBL Season: 1/10/2009-3/28/2009
2015 SIMBL Season: 4/11/2009-7/11/2009
OOTP 6.5 To OOTP 10 Conversion 8/1/2009-9/1/2009
2016 SIMBL Season: 9/2/2009-12/18/2009
2017 SIMBL Season: 12/28/2009-3/5/2010
2018 SIMBL Season: 3/22/2010-5/29/2010
OOTP 10 To OOTP 11 Conversion
SIMBL New File Era Inaugural Draft: 6/25/2010-7/15/2010
2019 SIMBL Season: 7/26/2010-10/10/2010
2020 SIMBL Season: 11/3/2010-1/11/2011
2021 SIMBL Season: 2/2/2011-4/22/2011
SIMBL Commish Accident & Recovery 4/23/2011-5/5/2012
2022 SIMBL Season:  5/6/2012-7/16/2012
2023 SIMBL Season: 8/4/2012-10/5/2012
OOTP 11 To 13 Conversion 10/5/2012-11/24-2012
2024 SIMBL Season: 11/29/2012-2/11/2013
2025 SIMBL Season: 2/25/2013-5/2/2013
2026 SIMBL Season: 5/17/2013-7/24/2013
2027 SIMBL Season: 8/10/2013-10/17/2013
2028 SIMBL Season: 10/31/2013-1/4/2014
2029 SIMBL Season: 1/18/2014-3/26/2014
2030 SIMBL Season: 4/9/2014-6/15/2014
OOTP 13 To 15 Conversion: 6/22/2014-6/27/2014
2031 SIMBL Season: 7/5/2014-9/8/2014
2032 SIMBL Season: 9/24/2014-12/14/2014
2033 SIMBL Season: 1/9/2015-3/17/2015
2034 SIMBL Season: 4/10/2015-6/24/2015
2035 SIMBL Season: 7/8/2015-10/7/2015
2036 SIMBL Season: 10/27/2015-3/11/2016
2037 SIMBL Season: 4/2/2016-8/18/2016
2038 SIMBL Season: 8/31/2016-1/1/2017
2039 SIMBL Season: 1/23/2017-6/18/2017
OOTP 15 To 18 Conversion: 6/18/2017-7/27/2017
2040 SIMBL Season: 8/7/2017-Current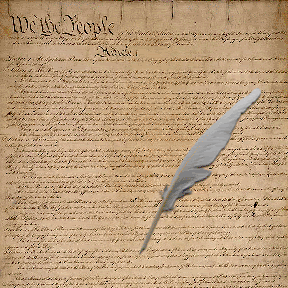 SIMBL ORIGIN & HISTORY:
The SIMBL was founded on September 2, 2006.  The First File Inaugural Draft consisted of some 30 rounds of live drafting via the SIMBL Message Board and lasted approximately three and a half weeks.  On October 18, 2006, exactly one month from the founding of the league, the first SIMBL SIM was run for the beginning of the 2005 SIMBL season and the league hasn't stopped simulating since playing three times a week with a couple of delays due to upgrade conversions of the game.  The SIMBL has proudly maintained a 75%+ career export rate for all of the GMs who have participated in the league past and present which is in itself a representation of the way the league is enjoyed and savored by its participants.

The league built it's history and used the original OOTP 6.5 First File for 11 seasons for the 2005-2015 seasons.  After the 2015 season the choice was made by a vote by the league to convert to the new-at-the-moment OOTP 10 using the same original file.  This decision was made mainly to keep the SIMBL available to GMs in the OOTP community who mostly had moved on long since from the OOTP 6.5 game.  The SIMBL was one of the very last thriving and successful OOTP 6.5 leagues not using an updated version of the game which SIMBL leadership didn't want to be a handicap for the league finding active GMs for league participation and GM turnover in the future.

The conversion was made and OOTP 10 was used for the 2016, 2017 and 2018 SIMBL seasons.  During those seasons, the league found out that such a huge jump in games from OOTP 6.5 to OOTP 10 was too much for the file to take.  The differences between the 6.5 game and the entirely rewritten game engine of OOTP 10 eventually caused the league to suffer an outrageous and unrealistic increase in offensive numbers, ratings, talent and power (resulting in several 'false' new team and individual offensive records being set) and also caused decimation to pitching talent and increased the severity and occurrence of injuries, and the ratings depletion due to them, mostly to pitchers.  The 2016-2018 seasons are known now as "The Steroid Era" of the SIMBL's history and a conversation continues to this day involving on whether records broken and set during these three seasons should be honored or not and also if an asterisk should be placed upon them due to the 'borked' file that was used during those seasons.

The leadership of the SIMBL and its GMs tried in vain to allow the conversion to work but ultimately it was an unsuccessful effort.  The file was considered unrepairable and upon the league vote, the decision was made to retire the 2005-2018 file and at the same time start an entirely brand new file with new players.  With the just-released version of OOTP 11 hitting the market, the decision was also made to not only start a new file but also convert from OOTP 10 to OOTP 11 at the same time.

The SIMBL retired the original file but kept the 14 seasons of history and records archived and converted them to the newer era now known as the SIMBL New File Era.  After several weeks of delay and preparation as a league spanning from real-life May 29, 2010 to June 20, 2010, the SIMBL New File Era Inaugural Draft officially started on June 21, 2010 with a live eight-round draft.  The live draft ended on July 10, 2010 and the rest of the draft, from rounds 8-125, were run by the computer as agreed previously by the league as a consensus.

After more organization, preparation and resolutions, the SIMBL New File Era with OOTP 11 officially started play with 2019 SIM 1 on real-life date July 26, 2010.
The SIMBL played five seasons, 2019-2023, with OOTP 11.  On the January 1, 2024 league date and on real-life date November 19, 2012, the SIMBL successfully converted to the OOTP 13 game version and played six seasons, 2014-2030, with OOTP 13.  On the January 1, 2031 league date and on real-life date June 24, 2014, the SIMBL successfully converted to OOTP 15  in which it used from the 2031 season through the 2039 season.
The league then again converted completely on July 27, 2017 from OOTP 15 to the currently-used OOTP 18.
SIMBL DECREE:
The SIMBL was created for the enjoyment of the Out Of The Park game and for the enjoyment, competition and camaraderie of internet league play that the game allows.  After seeing many leagues being run by power-mad or egotistical commissioners and seeing the fallout to the participants, the SIMBL Commissioner decided to form his own league for the enjoyment of those who truly enjoy the game, competition and participating in the experience of an online league.
The SIMBL will exemplify a league "FOR the individual GM and BY the individual GM".  The SIMBL will include each GM as an equal and ignore any attempts at "cliques" forming to alienate any GMs as some have felt in past leagues.  The purpose is quite simple:  "Each SIMBL GM Is Equal To Another."
As many online league players know by now, the success of this league will lay largely in the owner's hands.  Participating by regularly exporting and on the SIMBL Message Board is strongly encouraged as each GM contributes to the success and enjoyment of the league.  The SIMBL is a non-mandatory writing league though each GM is encouraged to post on the SIMBL Message Board when they can and contribute with some articles and write-ups about their team and/or the league.  These articles are immediately employed on the SIMBL Front Page for all to enjoy as well.
THE SIMBL FRONT PAGE & WEBSITE:
The SIMBL Front Page is the lead page of the SIMBL website and contains a bevy of recent and past SIMBL news and history.  The way that the SIMBL Front Page is utilized differs from most other OOTP online leagues and is what separates the SIMBL, among other tangibles, from other OOTP online leagues.  A tremendous amount of effort is made to keep the SIMBL Front Page updated to the most recent moment in SIMBL news and happenings and it is reflected by the usage of it by SIMBL members, past and present.

The SIMBL Front Page changes frequently between each SIM.  GM-written posts are always posted front and center immediately and the SIMBL Front Page is updated and added to upon the completion of each SIM, much like a real-life sports website (ie: ESPN, etc.) changes daily with the most recent news.  The most recent news is always posted on top above the previously recent news which gets bumped down but is still all there for anybody who has missed checking in for any length of time to easily get caught up to date by scrolling the website and archives.

The SIMBL Front Page can also be viewed in a 'digest' form while all of the lengthy league history can be learned and studied upon very easily with other links to provide more detail as well.

Any and all SIMBL news and history can be found in chronological order by scrolling down the website and then clicking to additional pages from the most recent to the most distant dates in order.  Also, the

SIMBL Archive Search

feature found in the SIMBL LIFELINE menu in the upper right column can be used to find out any information on any certain topic that was ever posted in SIMBL history.

While the league started it's first season with the 2005 SIMBL season, the SIMBL Archive Search feature can only be used to find any article posted starting with the 2007 SIMBL season to the present due to a website crash that occurred in which the first two SIMBL season archives of the 2005 and 2006 seasons were unfortunately lost due to the webhost's fault.
SIMBL COMMISSIONER ROLE AND DUTY:
The SIMBL Commissioner will employ an "open door" policy toward every GM in the league.  The SIMBL Commissioner is equal to every SIMBL GM and has no power in a SIMBL League Board vote but has the power of suggestion. The SIMBL League Board will consist of five SIMBL League Board members other than the SIMBL Commissioner.  The SIMBL Commissioner will preside over all issues but will not hold the power of a vote.
Any suggestions, questions or concerns will be honored by the Commissioner and every GM will be treated as equal.  This league was partly founded because of past poor commissioner egos and biases in past leagues and will not be exemplified or tolerated in the SIMBL.  We want to truly make and keep the SIMBL as the premier online league specifically created FOR the GM and BY the GM and will do everything that we can to keep that slogan, mantra and mentality active continuously.  GMs are encouraged to voice their opinions in any matter that is thought to make the SIMBL a more enjoyable league. Such opinions can and will be voted on by the general SIMBL body.
SIMBL LEAGUE BOARD:
The SIMBL League Board

consists of the five SIMBL GMs other than the SIMBL Commissioner who will look out for the best interest of the SIMBL and it's GMs.  The SIMBL League Board will only be used to vote only on issues deemed not able to come to a decision by the general body of the league such as cases involving discipline, expulsion, etc.  Any or all rule changes can be recommended by any member of the league community and will be discussed and voted on if necessary by all GMs.  The SIMBL League Board also will 'huddle' on issues that will affect the league and then present the discussions to the general body for discussion as a conglomerate and for possible vote as a league whole of 24 GMs.
The SIMBL League Board will only vote on matters described above and will also have the power to SIM and post the file if the SIMBL Commissioner is unable to at the time.  All SIMBL League Board votes and decisions will have met a three vote minimum out of five to pass or be resolved.  The SIMBL Commissioner will preside over each vote but will not hold the power of a vote in any.  Any SIMBL GM is available for nomination to the SIMBL League Board once or if a vacant spot becomes available.  If no members are nominated either by self-nomination or offer, or by another SIMBL GM, then the Commissioner will offer a spot on the SIMBL League Board to a SIMBL GM to either accept or negate.
The SIMBL League Board will also serve as the SIMBL Trade Review Board as explained in more detail in the SIMBL Trade area of the SIMBL Constitution found below.
SIMBL CONSTITUTION AMENDMENTS:
As voted on by all SIMBL GMs during the 2009 season with a 16-8 vote in favor, any proposal, amendment or other votes or polls have to meet a 2/3 majority, with at least 16 votes in favor, to be passed and added to the SIMBL Constitution or other variables of the proposal to go into effect.
As usual, any SIMBL GM can bring up a proposal, suggestion and/or an idea to the league to discuss and then, if enough interest is shown after discussions on the board, to eventually be formally voted on as a league by all SIMBL GMs.
SIMBL MESSAGE BOARD AND FORUM:

Besides the important regularity of each SIMBL GM exporting their team to the league server for each SIM, the SIMBL Message Board is the backbone of the SIMBL and the "Voice Of The SIMBL GM".  It is expected of each GM to show class, respect and dignity on the boards.
While competitive and good-natured trash-talking is encouraged, no personal attacks or low class will be tolerated and owners will be warned once if this occurs.  Any infraction after that will be disciplined with a deduction of $5,000,000 each time from the offending GMs team cash reserve and a deduction of ten fan interest points from their team.
The SIMBL has a three strike discipline allowance.  On the third offense, a GM will be taken up on charges and possibly removed from the league following a vote from the SIMBL League Board.
SIMBL OVERVIEW:

The SIMBL converted from the OOTP 6.5 software, of which the league was founded on and played it's first eleven seasons on, up to the 2016 SIMBL season.  The SIMBL converted to the OOTP 10 game before the 2016 season of play after three years of real-life time using the trusty old 6.5 game loved by the SIMBL purists.  The conversion from OOTP 6.5 to OOTP 10 was too much of a jump for the new game engine to handle.  Statistics and ratings were severely affected and became unrealistic.  The SIMBL tried in vain for three seasons, 2016-2018, to make the file work in the new game engine and to save the history of the first 14 seasons.  The decision was ultimately made to retire the first file and start anew and also convert to OOTP 11 which was the newest version of the game at the time.  The fourteen-season 2005-2018 file was retired but all records and history were kept to refer to.  This file is now known as the "SIMBL First File Era".  The league then held a brand new inaugural draft with new players and a new file.  The draft lasted three weeks and was a live eight-round draft.  After eight rounds all teams were then auto-drafted by the computer.  The league started play with the new file with Opening Day 2019.  The league is now playing in what is now known as the "SIMBL New File Era".
The period of the 2016, 2017 and 2018 seasons, which were the three seasons played after converting from OOTP 6.5 straight to OOTP 10, are referred to as the SIMBL's "Steroid Era" because so many offensive records were shattered to unrealistic new statistics.  Also, pitchers ratings were decimated and several seriously damaging injuries resulted in an elevation that was out-of-hand league-wide.  Several records from these three seasons, which were the last three seasons of the First File Era and caused the conversion to OOTP 11 and the New File Era with a whole new restarted file, are either recognized with an asterisk or not at all by SIMBL GMs considering the previous SIMBL team and individual records pale in comparison to these three seasons using a severely borked file that the league tried in vain to save and convert successfully.
The SIMBL is a modern fictional league, which will consist of two leagues (Union and Syndicate) and three divisions in each league (East, Central, and West) consisting of 4 teams each for a total of 24 teams.  If there is an interest in adding other teams in an expansion this will be done so after the most current season and will be discussed in the league forum with SIMBL GM and a vote will be taken.
Realignment has occurred twice in league history.  Once prior to the 2009 season due to the DH league vote and prior to the 2019 season which started the New File Era.
League rules are subject to change as long as it's in the leagues best interest.  Any rule subject of being added or altered will be put to a vote where 2/3 of the league must be in favor in order for any addition(s) or changes to be made.
SIMBL OWNER REQUIREMENTS:

All GMs must accept the terms of the SIMBL Leagues Rules and are responsible for all transactions and upkeep regarding their team.
All GMs are required to own the latest version of Out of the Park Baseball or must be willing to purchase any new versions of OOTP if the league decides by vote to move to the latest version released.  By tradition, the SIMBL converts as a league with every other version of OOTP that is released (example: OOTP 11, OOTP 13, OOTP 15, OOTP 18).
All GMs are required to update any OOTP patches to the game that the league decides to implement into the league file for the improvement of the league and OOTP game.
All GMs must have a reliable internet connection as well as provide a current and stable email address for league activities.  AOL Instant Messenger or Yahoo Instant Messenger are very much recommended.  This is required so that all owners are able to participate in the forums, trade talks, export files, e-mails, private messages, etc.
While the SIMBL is one of the more lenient leagues in the OOTP community, the league's history has a 75% GM career export rate and current GMs are encouraged to maintain that legacy in addition to maintaining their teams and being aware of what is always going on with their own teams and the entire league as a whole.
All GMs are required to make a post in the forums, in the Unable To Export thread, if they are going to be absent from the league for any extended period of time.
Any GM found guilty of tanking or cheating in any way will be dismissed from the league without ever being welcome to return.
LEAGUE SETUPS AND SETTINGS:
All game settings regarding finances, fan interests and loyalties will be set equal among all teams at the onset of SIMBL league play.  These settings will be announced and discussed in the SIMBL Message Board and Forum and posted in the SIMBL Constitution at all times of the current settings in the league's official file settings.
SIMBL SIMULATIONS:
Simulations will be run three days per week.  Mondays, Wednesdays and Saturdays with the exception of special SIMS, the postseason, where each SIM will be run as soon as possible upon every remaining playoff team's export or every other day at the maximum.  The off-season will be run with SIMS every day during free agency and every day in Spring Training and up to Opening Day.
Exports for each SIM are due prior to scheduled start time of the SIM as posted on the SIMBL Front Page SIM schedule area.
SIMBL LEAGUE SETTINGS: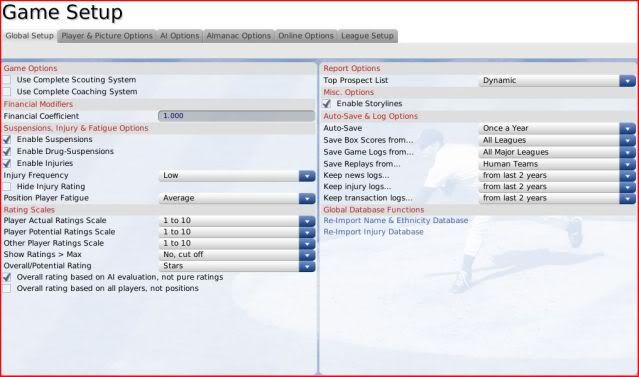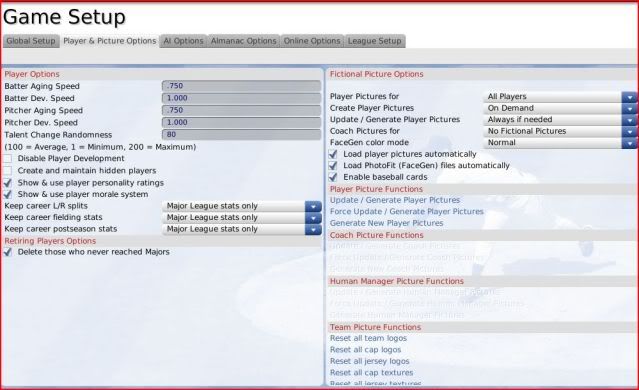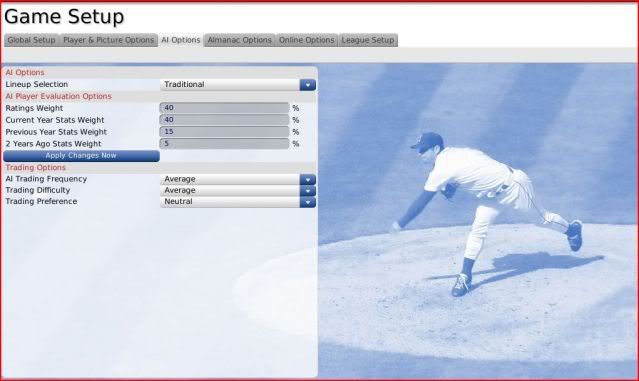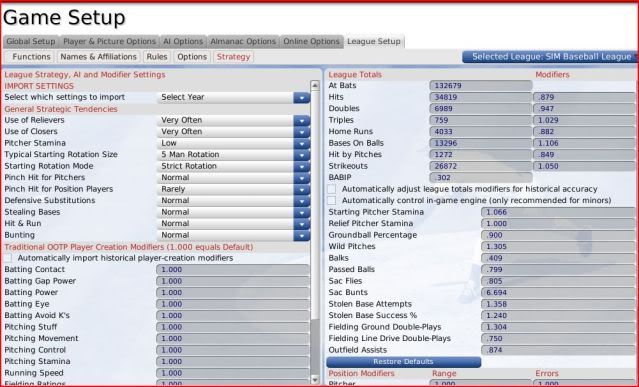 League Mode: OOTP 18; Fictional-Career Enabled; First SIMBL Season: 2005
Financial System: Enabled
Coaches/Scouts: Disabled
Simulate Minors: Enabled
Computer Trades: Disabled
Trading Frequency: Normal
Injuries: Enabled
Injury Frequency: Low
Position Player Fatigue: Enabled
Rating System: Traditional/1-10
Talent Ratings: On
Team Cash Maximum: $25,000,000
Salary Cap: None
Luxury Tax: 115%/50% (see Luxury Tax explained in detail below)
Minimum Player Salary: $400,000
Era: Modern Baseball 1980+
Arbitration: Enabled
Minor League Option Yr: Enabled
# of Amateur Draft Rounds: 10
Amateur Draft Held: Officially on June 15th Date/File; Draft Starts Each Opening Day Via StatsLab After Draft Pool Revealed
Rule 5 Draft: Disabled (Voted Out Prior To 2009 Season)
Playoff Structure: 7 games LDS, 7 games LCS, 7 games SIMBL CS
DH: UL - Yes -- SL -Yes
OOTP 18 software required.
Initial contracts will be assigned by computer.
Ratings used will be 1-10 for all options.
Star Ratings will be enabled.
All team financial categories (fan loyalty, interest, monies) equal among all franchises at league inception and the 2019 SIMBL New File Era restart.
Waiver wire: On, 8 days
Designated For Assignment: On,15 days
Team passwords on.
SIMBL FINANCIAL SYSTEM:
The SIMBL financial system enables regular free agency, arbitration, minor league free agency and contract extensions and will force you to pay attention to the club's bottom line as you attempt to build and maintain your team.  It is very important on continually keeping aware of your bottom line and using it to plan ahead, especially in the new unforgiving finances of OOTP 13-18.
In addition to maintaining a winning record obviously, the most important aspect of the game is creating and maintaining team revenue to pursue free agents to better your team, sign pivotal players in your plans to contract extensions and arbitrations, have enough cash to sign draft picks and arbitration, etc.  Below is the OOTP formula used throughout OOTP 6.5 to calculate revenue seasonally and during the season:
Extensions:
$$ left = [Last year marketing revenue + Last year Gate revenue + This year TV contract + Cash] - [salary of players with 2 or more years left on their contract + extensions signed]
Free agent period:
$$ left = [Last year marketing revenue + Last year Gate revenue + This year TV contract + Cash] - [salary of players on the team + salary of players that have a contract offer]
Signing free agents during season:
$$ left = [Last year marketing revenue + Last year Gate revenue + This year TV contract + Cash] - [salary of players on the team]
Salary Cap: The SIMBL voted out the $90,000,000 salary cap for each team prior to the start of the 2019 SIMBL New File Era.  The SIMBL will not have a salary cap but enforce a luxury tax set at the 115%/50% settings explained below.
Team Cash: The SIMBL team cash maximum will be $25,000,000.  This will allow the teams that are enjoying current success not to become too rich and to try to keep the playing field of all teams somewhat in a fair atmosphere.
SIMBL LUXURY TAX:
The SIMBL current system of "salary cap management" uses a soft cap system, in game, called the Luxury Tax. It's not like any luxury tax system you've probably seen in real life sports leagues. The one in OOTP 13 is much more strict.

Our numbers are set up as 115/50. This means that the salary cap line is 115% over the league average payroll. It's a hard line and means an AWFUL lot. If you go over that line you are going to pay the tax.  If you stay under that line, you won't. The cap line is determined on Opening Day. So, you all should know where you stand the rest of the season regarding financials and such.  When deciding later on in the season who to extend contracts too and for how much.

Here is an example of how it could work:

If the average payroll in our league is $90 million (on opening day) the cap line would start at $103.5 million. Any team who player expenses go OVER that amount will pay a 50% tax on the difference. So, if for instance the Rochester Roosters spent freely and ended up with player expenses of $133,500,000,  they would pay the 50% luxury tax on the difference of my expenses over the cap line, (or $133,500,000 minus $103,500,000 or which would be a difference of $30,000,000.  Now, simply take 50% of that (our tax rate) and the Roosters would pay $15,000,000 in luxury tax. The tax is paid after the last game of the SIMBL Coveted Cup Championship Series and the finacials for the next season are flipped over.  Think of the luxury tax as an immediate expense at the beginning of the next fiscal year (approximately November 1st).

To make sure that the game operated correctly, we ran a test league prior to the start of the New File Era. Started from scratch we played out a league with a similar structure to ours (24 teams, two leagues, three divisions each). We set the luxury tax to the same rate as our league: 115/50. We set up a team with an Inaugural Draft budget of $150 million and all the rest of the teams (23 of them) with a draft budget of $85,000,000 . We did this on purpose to make sure that one team would be paying a significant amount of luxury tax so that we could reverse engineer the math and make sure it was working.

Sure enough, the average payroll on Opening Day was approximately $81,000,000. That put the luxury tax line at approx. $93,000,000+.  The team ended up paying over $32,000,000 in luxury tax (the game sticks this amount in the Revenue Sharing field). My player expenses was roughly $157,000,000, so things looked fairly right on.

Obviously this is an extreme case.  We highly doubt will every be in the situation in this league in which the payrolls of 23 teams will be at between $72,000,000 and $90,000,000 and there is a lone team sitting with a payroll over $150,000,000.  All that said, the game also started the team with market size, fan loyalty, and fan interest all maxed out and that allowed the team to generate a profit of nearly $30,000,000.  The team lost only $2,000,000 cash after the tax was paid.
SIMBL TEAM MEDIA CONTRACTS AND TEAM MARKET SIZES:
Prior to the 2019 New File Era Inaugural Season team media contracts for all teams under the league average were set all the same at $35,000,000.  All teams will remain at this number throughout play.  Due to the SIMBL financial reform started with the 2023 season, the media contracts for all teams are now set at $20,000,000 nationally and $6,000,000 locally.

Prior to the 2019 New File Era Inaugural Season all team markets that were below average were set to average and where they go from there is up to what the game declares from then on.  Since then, all teams are set equally at 8 (very good) for fan loyalty and 6 (above average)for team market through all seasons.
SIMBL TEAM TICKET PRICES:
Due to the financial reforms to upgrade and improve the SIMBL financial system starting with the 2023 season it is required of all teams to keep their ticket prices at an equal $20.00, no more or less, for the reforms to be effective.  Any teams raising or lowering ticket prices will be reminded first then fined for each additional offense.
SIMBL ROSTERS:
Team rosters can have 25 players maximum and there will a minimum of carrying at least 22 players on your roster at all times.  Rosters can be expanded to 40 players on September 1st of each season.  Remember though, the additional salaries will be added to your payroll and revenue could be affected by adding a mass of call-ups.

Teams are required to carry players to play the appropriate positions and be backed by the same type players.  Any GM caught playing a player at an unreasonable position will be investigated by the SIMBL League Board and if found to be guilty will be fined $500,000 and a loss of two fan interest points for each infraction.  If a GM is found to be doing this multiple times, after a third infraction, the GM then will be examined by the League Board for expulsion from the league and will be replaced by a new GM at once.
SIMBL PLAYOFFS & PLAYOFF ROSTERS:
Playoff teams must reduce their rosters to 25 men prior to the opening SIM of the postseason.  These rosters will be set for the remainder of the playoffs with no additions allowed.  If rosters are above 25 men and no moves have been made to meet this criteria the SIMBL Commissioner will reduce the roster with the last added players to be called up to be moved down or released if they refuse assignment so that we can continue to SIM and not delay the league.
The SIMBL postseason series of SIMBL LDS, SIMBL LCS and SIMBL CS are all seven-game series.  Games 1-3 will be in SIM 1 then Games 4-7 in SIM 2. All postseason SIMs will be held once all exports or consents are given by all postseason GMs.
SIMBL SEASONAL AMATEUR DRAFT:
The SIMBL will conduct each season's amateur draft when the draft class is revealed on Opening Day of every season.  The draft will commence shortly after Opening Day using the SIMBL StatsLab or OOTPOU draft features and run ten total rounds.

The draft will run live for four rounds at which the rest of the draft will be run by the computer.  Each SIMBL GM is responsible for making his picks in a timely and attentive fashion in accordance with the time limits posted for each round.  If the GM does not pick before the deadline an auto pick will be made for him.

It is the SIMBL GM's responsibility to have consideration and kindly look out for the league by sending out a friendly quick email or PM to the next GM in line to pick to keep the draft running in a smooth and timely order.
The draft will run ten rounds with the teams with the worst records picking first from worst to first.  Each round will select in that order (1-24).  Once a player is selected the selection is final and can't be changed.
Teams must have the cash on hand available to be able to afford the bonus wanted by the player provided by the game.  An allowance is allowed by the game in certain instances.  If a team can't afford the player by the game engine, teams will be notified by the Commissioner of the situation at hand and alternatives will be made.
GMs will be able to submit a draft preference list for the draft or any rounds or picks if they choose to do so in the StatsLab or the OOTPOU draft feature.
SIMBL Draft tiebreakers and draft order will be set by the game and announced at the beginning of each off-season.
SIMBL TRADES & SIMBL TRADE REVIEW BOARD:
The SIMBL trading deadline will be on the July 31st SIM of each season.  GMs must post their trades on the SIMBL Message Board in the trade thread and both GMs must confirm with a post before the trade is made official by the Commissioner.  Players can only be on their new teams for the next SIM if BOTH GMs confirm the trade before SIM export due time.  Players will be added to their teams on the last day of the SIM and it is the GMs responsibility to attend to DFA of the players involved.

Questionable trades or trades objected by at least one SIMBL GM will be analyzed by the the SIMBL Trade Review Board (the SIMBL League Board) and if a trade is thought to be questionable and a team is thought to be "tanking" a trade in order to get rid of their players to gut their team to achieve a higher draft choice, to intentionally try to improve another team or if the trade is considered not in best interest of their team long-term outlook, then the discussion will go to the five-GM SIMBL Trade Review Board who will then vote on the trade for approval.  All discussions between the SIMBL Trade Review Board will be made public and will be prohibited from being kept from the rest of the SIMBL.

Hopefully, we won't have to face this situation as a league as a whole.

Draft pick trading was voted out of the league due to the passing by vote of Free Agent Compensation prior to the 2018 SIMBL season and is not permitted under any circumstance.
The prevention of draft pick trading is not only due to the draft picks having to be available for FA Compensation but to prevent any GM from severely damaging a team future for a new GM to inherit should the original GM leave the league.  This situation has occurred in the past and affected competition in the league and also was a factor in not being able to find suitable and strong GMs to want to enter the league upon taking over such a hopeless and unattractive mess that would've resulted in a lack of enjoyment of the league or hope of enjoyment for that GM to experience in the league on a  long-term basis.

To also prevent "loopholes" that were used in the past to get around this rule with draft choices disguised as "players to be named later", no draft choice can be traded away from a team that has drafted him for at least one full season from the 6/15 draft date.  Therefore, a recently drafted draft pick must play at least until 6/15 of the next season before he is permitted to be traded to another team.

This rule is to prevent the previously described situation from occurring again and also helps secure and protect teams farm systems and competitive futures for an inheriting GM if the original GM decides to leave the league.

Trading of players and cash is allowed with no limit of cash exchanged.  When doing this at least one player per team must be involved.
SIMBL CONTRACT EXTENSIONS:
GMs can now offer their players contract extensions exclusively in the game of OOTP 13-18 and must export their offers into the league.  Players will respond to your offers in time through the game using the team email message feature.
After the three automatic years ($400,000), players are up for another three years of arbitration before they become free agents. There are three choices of how a GM can handle a player eligible for arbitration:
1. Allow the OOTP game arbitrator to automatically resign with a salary for the up coming season.
2. Release him at the end of the season.  This works as a method of refusing to offer a player salary arbitration and avoiding a salary for payroll the following season.  To release a arbitration eligible player owners can release these players in-game.
3. Sign him to a multi-year extension and avoid arbitration.
Teams have until the formal start of free agency after the season to sign their players to extensions.
SIMBL CONTRACT & EXTENSION BONUS OFFERS:
Due to a loophole and known bug in contract bonuses offers, which has been used to advantage in the past either intentionally or unintentionally, the following rules apply when offering contract offers and extensions in the SIMBL:

Option Years: A player may only be offered an option year that is no greater than 20% more than the highest guaranteed year of the contract offer AND must be no more than $3,000,000 more than the highest guaranteed year of the contract offer (which ever is lower).  There is an allowance of one option year per contract offer, either a player or team option in the last year of the offered contract.
Contract Bonuses: An individual bonus offered to a player may not total more than 15% of the highest guaranteed yearly salary in the contract, OR $2,000,000 (whichever is higher).

Multiple bonuses may be offered as long as each individual bonus stays under the 15% maximum OR $2,000,000 (whichever is higher).

Minimum Innings Bonus and Minimum Plate Appearance Bonus must not exceed 110% of the most by that player during any single regular season in their professional career.

The penalization for abusing the rules in the above will be severe and as follows:

Any SIMBL GM found to have exploited the rules or have broken them will:

1. Immediately lose the involved player to free agency.
2. Immediately will eat the entirety of the said contract offered to their team finances.
3. Immediately will lose a first round draft pick the next season.

Any SIMBL GM can send the Commissioner and SIMBL League Board a message and/or screenshot of a contract or contract offer that they view as unfair and against the rules to be reviewed at any time.
Free Agent Contract Offers & Contract Extensions With Team and Player Options:
A player may be given a free agent contract or a contract extension with only a choice of a team option or player option in the final year of the contract.
SIMBL OFF-SEASON FREE AGENCY:
A SIMBL player will become a free agent after their current contract is completed and they have accrued 6 years of major league service.
The off-season will be run with SIMS every day during free agency and every day in Spring Training and up to Opening Day.
A sample SIMBL free agency period is laid out below as we have used in seasons past:
END OF SIMBL COVETED CUP CHAMPIONSHIP SERIES
OFF-SEASON SIM 1: GM AWARDS VOTING TO 11/20
OFF-SEASON SIM 2: GM AWARDS ANNOUNCED/PRE-ARBITRATION SIM TO 11/22
OFF-SEASON SIM 3: ARBITRATIONS ANNOUNCED/LAST DAY FOR CONTRACT EXTENSIONS TO 11/25
OFF-SEASON SIM 4: FREE AGENTS ANNOUNCED TO 11/26
FA SIM 1 TO 12/16
FA SIM 2 TO 12/31
FA SIM 3 TO 1/16
FA SIM 4 TO 2/1
FA SIM 5 TO 3/5
SPRING TRAINING SIM 1 TO 3/17
SPRING TRAINING SIM 2 TO 4/1
PRE-SEASON SIM TO SET ROSTERS/ROTATIONS TO OPENING DAY
OPENING DAY SIM & SIMBL DRAFT START
SIMBL FREE AGENCY COMPENSATION:
Free Agent Compensation was voted into the league prior to the 2018 SIMBL season.  Because this rule includes draft picks for compensation, draft pick trading was also voted out and is prohibited, though the rights to draft pick trading is allowed.

1. Teams that lost a Type A free agent in the off-season to a team that had a Top 12 (bottom 12 of draft order) record the previous season will receive that teams' first round draft pick in the next draft and will also receive a supplemental draft pick between the first and second rounds.

2. Teams that lost a Type A free agent in the off-season to a team that had a Bottom 12 (top 12 of draft order) record the previous season will not receive that teams' first round pick but will receive that teams' next available pick and also receive a supplemental draft pick between the first and second rounds.

3. Teams that lost a Type B free agent in the off-season receive a supplemental draft pick between the first and second rounds.  The teams that signed a Type B free agent lose NOTHING as compensation.

4. A supplemental round for these teams will be held between the first and second rounds of the draft based on the previous season's win/loss team records in worst-to-best record cycles to assure that no team receives double picks before another compensation receives theirs as well.

5. For each Type A free agent that a team signs they will lose an individual draft pick based on their next available pick based on the above criteria.

Situation 1: If a Bottom 12 (top 12 of draft order) team signs two Type A free agents, they will keep their first round draft pick, which can never be taken, but will lose their next two draft picks, in the second and third round respectively, to the teams that lost those Type A free agents as compensation and so on.  The teams that lost those players will receive those draft picks in the order based on the chronological order in which the players were signed in the off-season as determined by the game and so on.

Situation 2: If a Top 12 (bottom 12 of draft order) team signs two Type A free agents, they will lose their first round draft pick and also their next draft pick in the second round to the teams that lost those Type A free agents as compensation and so on.
Free Agent Compensation Round: The teams that lost those players will receive those draft picks in the compensation round between the first and second rounds in the order based on the previous season's win/loss team records with the worst-to-best records of the lot set in order in cycles to assure that no teams receive double picks before a compensation team is awarded a player.
SIMBL IN-SEASON FREE AGENCY:
The OOTP 13-15 game allows in-season free agency exclusively through the game. Teams must make their offers to free agents and export the offer into the league.  The player will respond via the email team messages part of  your game.  Remaining players will go into the free agent pool and be available for any team to sign through September 1st of that season.  SIMBL GMs are allowed to bid on and sign two players per SIM.
If a tie is made in bidding then the team with the poorer record will receive the free agent bid on.  If records are tied then the team with the poorer ERA for a pitcher and poorer team batting average for a positional player will be awarded the player.  Prior to May 1st of each season, the previous season's records will be used for this.
A player will specify ingame how much money he demands or if he will agree to a minor league contract.
We have experienced a "loophole" for stronger teams to gain quality released players during the playoffs due to some GMs losing interest in the current season after the playoffs start.  To avoid any future similar disputes, NO TEAM can sign any free agent after the regular season has concluded during the postseason. All available free agents and those who become free agents after the regular season by release will go directly into the next off-season's free agent pool to be bid on.
SIMBL SUPPLEMENTAL FREE AGENCY:
At the start of the 2012 SIMBL off-season Supplemental Free Agency (SFA) was implemented.  Only the non-playoff teams from the previous season will be able to bid on these four "SFA" players.  Four players will be generated by the computer above 3.0 star status to 4.5 star status.  A 5.0 player will be added for this every THIRD season. All players will be 28 years old and have to be signed to a THREE-YEAR contract.  The team MUST fulfill the duration of the contract and the player CANNOT be traded during the contract.  If a team wants to release the player in the future, the remaining contract will be eaten by that team.  After the team honors the three-season contract, the player can be resigned or let go to free agency.
Supplemental Free Agency was voted out of the league prior to the 2018 SIMBL season.
SIMBL ANNUAL 'STEROID BUMPS':
At the beginning of the 2012 season, SIMBL Steroid Bumps were implemented into the league.  Each season after Spring Training and before Opening Day, the teams with the ten worst records from the season before can improve a player of their choice by 15 points (based on OOTP 11's 1-200 points rating system) in each current talent category.  Players must be at or under 28 years of age.  Players can be improved multiple times up to their total potential and can't exceed their potential ratings.

Pitchers can be improved in one category either control or movement.  Positional players can be improved in two categories: gap, power, eye or strikeouts.  Bumping gap talents gives a profound effect to contact.  The game does not allow edits to contact to hitters or stuff to pitchers.

Players are only permitted to be improved in current talent and not overall potential.

These implementations have been made to add competitiveness to the league to the teams that are struggling all the while in keeping with the fiscal responsibility that we focus on in the SIMBL.  Quite frankly, if you don't manage your money and payroll expenses, then these advantages won't be utilized by your team.  Even though the SIMBL has pretty lenient financial rules, the bottom line is still to manage your money so that your team can compete.
Steroid bumps were voted out of the league prior to the 2019 SIMBL season.
SIMBL MINOR LEAGUE FREE AGENCY:
Players with six years of professional service who are not on a team's 40-man roster and do not have a multi-year contract become free agents at the end of the year.
SIMBL SALARY ARBITRATION:
At the beginning of each off-season arbitration hearings will be held.  GMs MUST export arbitration offers for each player listed as eligible for their team.  If any of those players are not offered contracts, regardless of their league tenure or age, they will become an immediate free agent.
Players with less than three years of major league service time will be automatically signed for $400,000 per season until their fourth season when they will become arbitration eligible.  It is suggested to keep tabs on your next season's payroll plans and view each player's financial profile to see if and when he will become eligible for arbitration which could be significantly different than his current and modest $400,000 salary and could alter off-season money spending plans.
Players with more than three years of major league service time experience (and less than six) will file for arbitration if they do not have a multi-year contract.  The game simulates both sides of arbitration and determines a figure in line with the average salary paid for a player of that value and position.
SIMBL WAIVERS/RELEASE:
Players can be released at any time.  Remember, that once you release a player that you must eat the remainder of his contract and that will affect your team profit for that season or seasons to come.  GMs have the right and ability to release players ingame by using the RELEASE option in the TRANSACTIONS option in their team pages.  A valid export is needed to utilize this feature.
A player will stay on waivers for the duration of the SIM length.  It is all GMs responsibility to watch the SIMBL waiver wire and the ingame waiver wire to see if they want to stake claim in a player. The computer will award the team with the poorer record in the opposite conference first choice of the player.  If not claimed by a team in the opposite conference with the worst record, then the team within conference with the worst current record will be awarded the player. If a waiver claim is made on a player the team awarded the player during a waiver claim must resume responsibility of the players remaining contract.,
If a player is not claimed then it is the GMs responsibility to reassign the player or he will be released.
SIMBL DESIGNATED FOR ASSIGNMENT:
Teams will use the DFA feature in the ingame and can export their choices.  However, if a player runs out of DFA time that player WILL BE RELEASED, no matter if he was a trade or free agent pickup.  The game engine won't run if a player is left hanging when his DFA time has run out.  It is each SIMBL GMs' responsibility to manage their individual teams and not the Commissioner's.  It is strongly advised to keep an eye on the transaction area and salary report of your game so you will not lose a valuable player that you were intending to keep by not being aware that his service days have eclipsed in his sixth season making him a free agent-to-be without your notice.  Unfortunately, this is the way it must be to keep the league running smoothly and if you manage your team responsibly, then you won't have to worry about this suggestion.
SIMBL DESIGNATED HITTER:
The SIMBL played without any designated hitter from its inaugural season of 2005 through the 2008 season.  During the 2008 season, SIMBL GMs debated feverishly and voted on the DH.  By a close vote, the DH was favored.  Because of the closeness of the voting, the intensity of the issue and the ages-old baseball debate of the DH, it was agreed by SIMBL GMs to split the league into two and realign into a "DH league" (The Union League) and a "Non-DH" league (The Syndicate League) for the next season starting in 2009.  Based on the GMs votes on the issue, realignment was applied to the league starting with the 2009 season and each team that voted for each was put into the appropriate league.
Prior to the 2018 season Syndicate League GMs voted to implement the designated hitter rule into the SL beginning with the 2019 season.  Thus both leagues in the SIMBL, the UL and SL, currently implement the DH rule.
All GMs are required to keep a starting DH and a reserve DH in their LHP+DH and RHP+DH team lineup settings at all times.

Mistakes and overlooks due occur and we know that.  After one time of this occurring, the GM will be fined $500,000 out of their team's cash immediately each time this occurs.  Hopefully, we won't have to enforce this rule much as GMs will be attentive to this issue and man their teams accordingly.
SIMBL INJURIES:
The SIMBL's injury setting is set to "Low" one step above the "Very Low" setting as voted on by all SIMBL GMs during the 2020 SIMBL season and which began with the change from "Very Low" to "Low" at the start of the 2021 SIMBL campaign.

The SIMBL employs a policy for injuries that any player that is injured and will be out for more than three months automatically has his healing time edited to three months (90 days).  If the player suffers setbacks during this time and his injury time is extended then that is accepted as part of the game and won't be edited.

Editing the major injuries to three month maximums (not including injury setbacks) was decided on to grant the realistic injury risk in the game but also recognizing the fictional aspect of the game and not allowing a rash amount of several months-long injuries to frustrate the interest of a solid GM and not to affect the vibe of the league.  It is the best compromise and combination of the two factors mentioned above.
After a long study and passionate debates, as a league we have found this to be the best combination of realistic and acceptable of injuries during play.
The injury setting is turned off during the off-season and spring training.
SIMBL CAREER ENDING INJURIES:
All SIMBL GMs voted on the career-ending injury (CEI) issue again during the 2021 SIMBL season.  The results were that CEI's are recognized by the league as a part of the game and will be used in the SIMBL with no limits on how many players per team can be lost to a CEI with no time limit either.  In short, there was voted to be no restrictions on how many CEI's a team may suffer and no restrictions of how many over a certain amount of time as well.
If a team sustains a career ending injury (CEI) to a player being paid on their active roster, OOTP rules determine that the year of the injury of the player on his contract be paid.  At the end of the season and at the file rollover, the duration of the injured player's contract will be voided and the player will be retired.  If a CEI occurs during the current season of play, the team must honor the player's contract for the rest of that season and it will be applied at all times towards it's salary cap for that season.

If a player suffers a CEI during the off-season or before an upcoming season, the player's contract will be removed from its salary cap space for the current season and the team will be reimbursed the player's one year salary for that season towards their team cash immediately.

For example, if a player with a $6,000,000 a year contract suffers a CEI in the off-season after the file rollover and the team has an $86,000,000 payroll, the salary will be removed against their payroll (pre-injury payroll minus salary back to $80,000,000) and $6,000,000 will be added to the team's cash on hand accordingly.
SIMBL PLAYOFF BERTH FAN INTEREST POINTS:
To avert the unrealistic bug in the OOTP game, any team that qualifies for the playoffs that has fan interest points under 100, will have their fan interest set at a 100 at the beginning of the playoffs. This represents the real-life frenzy when a city's team is in postseason. The 100 point factor will be set and whatever occurs from there into the next season will be determined by the game to the team's fan interest.
SIMBL MANDATORY VOTES:
The SIMBL is a pretty laid back league in terms of exporting and writing.  We do not have a mandatory export rate or post rate.  We just ask that you tend to your team and take care of it and be aware what's going on in the league.  Using this attitude, the SIMBL has maintained a 75%+ export rate from all GMs for the long history of the league.  The SIMBL doesn't ask for much in return except a few mandatory votes that are needed which include all official league votes pertaining to the rules and direction of the SIMBL, the annual All-Star Game, the end of season SIMBL GM Awards and the occasional Hall Of Fame voting.
MANDATORY votes will be annual All-Star voting, voting on league-related matters deemed mandatory by the SIMBL Commissioner and/or the SIMBL League Board and the annual SIMBL GM Awards voted on at the conclusion of each season.  These are the only mandatory votes required and announcements of them will be emailed to each GM and posted on the SIMBL Front Page and the SIMBL Message Board.  Any GM missing these will be deducted 5 fan interest points and fined $5,000,000 for each vote missed.
SIMBL ALL-STAR GAME HOSTING AND GAME
Each season the SIMBL will offer all teams the ability to host the annual Nicolas Mabie Memorial SIMBL All-Star Game.  Hosting the event gives each team many advantages and rewards.

The rewards are:

Increase of 5 points in fan interest- means higher attendance at home
All-Star Game Attendance- $25 ticket price X stadium's attendance= $1,000,000+ in attendance revenue
$2,000,000 cash bonus - increase in business/tourism

Prior to the SIMBL All-Star Game each season, all SIMBL GMs can post a writeup on the SIMBL Message Board bidding to host that season's All-Star Game.  Emphasis is put on persuading the SIMBL League Board to granting you to host the event.  Photos, tourism information, visitor sites, hotels, stadium, etc, are all encouraged recommendations in your proposal bid.

The SIMBL Commissioner will 'huddle' with the SIMBL League Board in determining the winning bid to host the game.  Prior seasons bids will be taken into account as well.  If no team has submitted a bid then the team with the lowest fan interest at the time of the All-Star Game, that hasn't previously hosted the event in the previous five seasons, automatically wins the right to host the game and is rewarded its benefits.
SIMBL STADIUM AND BALLPARK MODIFICATIONS:
SIMBL ballparks are allowed to be modified once every three seasons of the choice by the GM in the off-season free of charge to any GM and their team.

Any new GM entering the SIMBL will be allowed to modify their ballpark in their first off-season if they have maintained a 75% export rate and are in good standing in the league.
TEAM RELOCATIONS:
SIMBL GMs may move their teams once every five seasons and only at the end of a season. Team finances will remain the same after a move and fan interest will be reset at 90 (if lower at the time of the move), market size will be set to average and fan loyalty will be set to good.  It is then up to the GM of the team to maintain and increase fan interest from that point.

New SIMBL GMs who enter the league who took over a team in mid-season will be allowed to relocate and rename their team and create their new stadium free of charge after one full season as a GM in the SIMBL and must have maintained a 75% export rate during that time.  The move can be then made in their first off-season in the league after meeting these requirements and the GM will then also hold the option of changing the team's name, logo, uniforms and ball caps as well.
2040 SIMBL GM AWARDS
| | | |
| --- | --- | --- |
| GMOTY | CARTER | ORE |
| UL SOTY | VASQUEZ | ORE |
| SL SOTY | COOPER | TB |
| UL HOTY | CABRERA | BEN |
| SL HOTY | LAUX | BOS |
| UL MROTY | MARINO | BRI |
| SL MROTY | CAMPBELL | BOS |
| UL FOTY | CHASE | NY |
| SL FOTY | VIRGIL | ASH |
| UL ROTY | VASQUEZ | ORE |
| SL ROTY | GONZALEZ | LV |
2040 SIMBL CS:
ASHEVILLE 4 NEW YORK 2
2040 SIMBL LCS:
NEW YORK 4 OREGON 2
ASHEVILLE 4 NORFOLK 3
2040 SIMBL LDS:
OREGON 4 BRISTOL 0
NEW YORK 4 CALGARY 2
ASHEVILLE 4 BOSTON 2
NORFOLK 4 HOLLYWOOD 1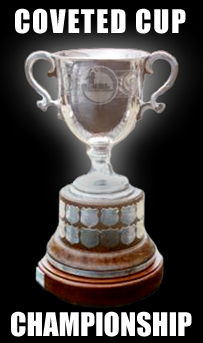 SIMBL COVETED CUP CHAMPIONS
2039: NEW YORK 4 TAMPA 2
GM CHRIS GATTUSO
2038: TORONTO 4 SAN DIEGO 2
GM ERIC SAVARD
2037: TORONTO 4 SAN DIEGO 2
GM ERIC SAVARD
2036: TEXAS 4 CHICAGO 2
GM PAT FLANAGAN
2035: WESTBURY 4 CHICAGO 1
GM BILL ATTEBERRY
2034: DALLAS 4 CHICAGO 0
GM ROBERT DON
2033: S DIEGO 4 CLEVELAND 2
GM DON KRAUSE
2032: CALGARY 4 HAWAII 1
GM CHRISTIAN DEMARCO
2031: LAS VEGAS 4 DALLAS 0
GM CARL HANNAH
2030: WHITBY 4 HAWAII 2
GM JOHN CALLAHAN
2029: HAWAII 4 OREGON 3
GM TROY VOGEL
2028: ASHEVILLE 4 NY 3
GM PETE MCGOWAN
2027: NEW YORK 4 CHICAGO 2
GM CHRIS GATTUSO
2026: CLEVELAND 4 SAC 0
GM JONATHAN FITZGERALD
2025: CALGARY 4 ASHEVILLE 2
GM CHRISTIAN DEMARCO
2024: SAN DIEGO 4 DALLAS 2
GM KEVIN NORRIS
2023: CALGARY 4 LAS VEGAS 3
GM CHRISTIAN DEMARCO
2022: HOLLYWOOD 4 DAL 2
GM RODNEY BAYLOR
2021: SAN DIEGO 4 DALLAS 2
GM WARREN PINEAU
2020: MAN BEACH 4 OREGON 3
GM SHANE DAY
2019: SAN DIEGO 4 CALGARY 2
GM PAUL WARE
2018: CALGARY 4 SAN DIEGO 3
GM CHRISTIAN DEMARCO
2017: BRISTOL 4 CHICAGO 3
GM GREG CHECOVETES
2016: SAN DIEGO 4 LA 0
GM PAUL WARE
2015: LAS VEGAS 4 BOSTON 3
GM CHIP ORTON
2014: SAN DIEGO 4 CALGARY 2
GM PAUL WARE
2013: LAS VEGAS 4 TEXAS 1
GM CHIP ORTON
2012: SAN DIEGO 4 LA 3
GM PAUL WARE
2011: OREGON 4 CALGARY 0
GM MIKE SENN
2010: MARIN 4 SAN DIEGO 3
GM TOM HICKMAN
2009: SAN DIEGO 4 LA 2
GM PAUL WARE
2008: POCATELLO 4 TEXAS 3
GM ZACH DEUEL
2007: SAN DIEGO 4 AUGUSTA 2
GM PAUL WARE
2006: S. DIEGO 4 PENSACOLA 3
GM PAUL WARE
2005: SAN DIEGO 4 BEND 2
GM PAUL WARE
SIMBL LEAGUE CHAMPIONS
UNION LEAGUE

2039: NEW YORK 4 TORONTO 3
GM CHRIS GATTUSO
2038: TORONTO 4 BEND 2
GM ERIC SAVARD
2037: TORONTO 4 WHITBY 1
GM ERIC SAVARD
2036: TEXAS 4 SEATTLE 3
GM PAT FLANAGAN
2035: WESTBURY 4 CLEVE 3
GM BILL ATTEBERRY
2034: DALLAS 4 BRISTOL 1
GM ROBERT DON
2033: CLEVELAND 4 DALLAS 2
GM JONATHAN FITZGERALD
2032: CALGARY 4 WHITBY 3
GM CHRISTIAN DEMARCO
2031: DALLAS 4 WHITBY 3
GM ROBERT DON
2030: WHITBY 4 DALLAS 2
GM JOHN CALLAHAN
2029: OREGON 4 CALGARY 1
GM TIM IMASA
2028: NEW YORK 4 BEND 1
GM CHRIS GATTUSO
2027: NEW YORK 4 WHITBY 3
GM CHRIS GATTUSO
2026: CLEVELAND 4 DALLAS 3
GM JONATHAN FITZGERALD
2025: CALGARY 4 CLE 1
GM CHRISTIAN DEMARCO
2024: DALLAS 4 CLEVELAND 2
GM ROBERT DON
2023: CALGARY 4 WHITBY 2
GM CHRISTIAN DEMARCO
2022: DALLAS 4 CALGARY 3
GM ROBERT DON
2021: DALLAS 4 CALGARY 3
GM ROBERT DON
2020: OREGON 4 CALGARY 3
GM MIKE SENN
2019: CALGARY 4 BRISTOL 3
GM CHRISTIAN DEMARCO
2018: CALGARY 4 SAC 3
GM CHRISTIAN DEMARCO
2017: BRISTOL 4 BOSTON 2
GM GREG CHECOVETES
2016: LA 4 BRISTOL 1
GM DAVID BLILEY
2015: BOSTON 4 CALGARY 2
GM DAVE BURGESS
2014: CALGARY 4 BRISTOL 3
GM CHRISTIAN DEMARCO
2013: TEXAS 4 BRISTOL 0
GM PAT FLANAGAN
2012: LA 4 BRISTOL 2
GM DAVID BLILEY
2011: CALGARY 4 BOSTON 3
GM CHRISTIAN DEMARCO
2010: MARIN 4 LA 2
GM TOM HICKMAN
2009: LA 4 BRISTOL 1
GM DAVID BLILEY
2008: POCATELLO 4 BROOK 2
GM ZACH DEUEL
2007: AUGUSTA 4 CAROLINA 0
GM STEPH MABIE
2006: PENSACOLA 4 CGY 1
GM MIKE STEWART
2005: BEND 4 MARIN 0
GM TED WILLIAMS
SYNDICATE LEAGUE
2039: TAMPA 4 ROCHESTER 1
GM TIM MELICAN
2038: S. DIEGO 4 ROCHESTER 0
GM PAUL WARE
2037: SAN DIEGO 4 SAC 2
GM PAUL WARE
2036: CHICAGO 4 KNOXVILLE 3
GM JOHN BOWDEN
2035: CHICAGO 4 KNOXVILLE 0
GM JOHN BOWDEN
2034: CHICAGO 4 SAN DIEGO 2
GM JOHN BOWDEN
2033: SAN DIEGO 4 H-WOOD 2
GM DON KRAUSE
2032: HAWAII 4 CHICAGO 2
GM TROY VOGEL
2031: LAS VEGAS 4 TAMPA 2
GM CARL HANNAH
2030: HAWAII 4 TAMPA BAY 3
GM TROY VOGEL
2029: HAWAII 4 TAMPA BAY 3
GM TROY VOGEL
2028: ASHEVILLE 4 SAC 0
GM PETE MCGOWAN
2027: CHICAGO 4 ASHEVILLE 3
GM JOHN BOWDEN
2026: SACRAMENTO 4 ASH 3
GM JASON GREGORY
2025: ASHEVILLE 4 SAC 0
GM PETE MCGOWAN
2024: SAN DIEGO 4 H-WOOD 3
GM KEVIN NORRIS
2023: LAS VEGAS 4 H-WOOD 3
GM CARL HANNAH
2022: H-WOOD 4 BOSTON 2
GM RODNEY BAYLOR
2021: S. DIEGO 4 C-CHESTER 3
GM WARREN PINEAU
2020: MAN BEACH 4 S. DIEGO 1
GM SHANE DAY
2019: SAN DIEGO 4 AUGUSTA 1
GM PAUL WARE
2018: SAN DIEGO 4 RUSTON 1
GM PAUL WARE
2017: CHICAGO 4 SAN DIEGO 1
GM MIKE LYNCH
2016: SAN DIEGO 4 L VEGAS 0
GM PAUL WARE
2015: LAS VEGAS 4 BIRM 1
GM CHIP ORTON
2014: SAN DIEGO 4 CHICAGO 1
GM PAUL WARE
2013: LAS VEGAS 4 BROOK 3
GM CHIP ORTON
2012: SAN DIEGO 4 OREGON 3
GM PAUL WARE
2011: OREGON 4 SAN DIEGO 3
GM MIKE SENN
2010: SAN DIEGO 4 OREGON 3
GM PAUL WARE
2009: SAN DIEGO 4 BROOK 2
GM PAUL WARE
2008: TEXAS 4 NEW YORK 3
GM PAT FLANAGAN
2007: SAN DIEGO 4 CLEVE 0
GM PAUL WARE
2006: SAN DIEGO 4 CHICAGO 1
GM PAUL WARE
2005: SAN DIEGO 4 B RIVER 2
GM PAUL WARE

SIMBL LEAGUE DATE:


12/31/2040
37th Season Of Play
File Updated: 10/18/2017
SIMBL Front Page Updated:
10/18/2017
NEXT SIMBL SIM:
Thursday October 19, 2017
2041 Free Agency SIM 3
To 1/16/2041

2039 League Export Rate: 61.3%
2038 League Export Rate: 57.7%
2037 League Export Rate: 55.5%
2036 League Export Rate: 57.7%
2035 League Export Rate: 58.3%
2034 League Export Rate: 71.9%
2033 League Export Rate: 78.2%
2032 League Export Rate: 73.8%
2031 League Export Rate: 83.0%
2030 League Export Rate: 83.8%
2029 League Export Rate: 89.4%
2028 League Export Rate: 84.0%
2027 League Export Rate: 84.9%
2026 League Export Rate: 88.3%
2025 League Export Rate: 88.4%
2024 League Export Rate: 91.9%
2023 League Export Rate: 88.4%

2039 SIMBL
DEFENDING CHAMPIONS:
NEW YORK 4 TAMPA BAY 2
GM CHRIS GATTUSO

PAST SIMBL CHAMPIONS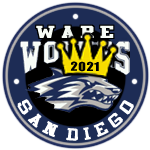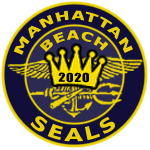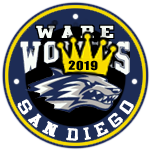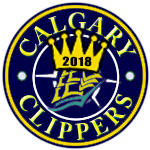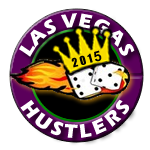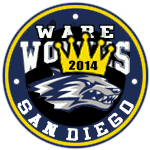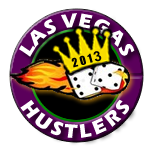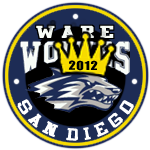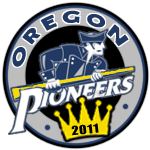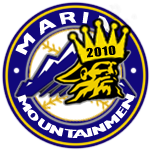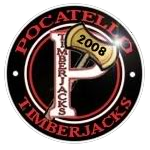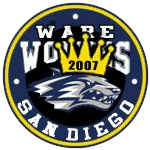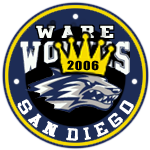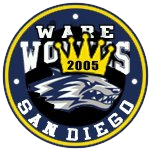 FIRST FILE ERA PLAYER STATS